The time-honored recipe of homemade pickles and chutney prepared in most clean area and topped by care and delight.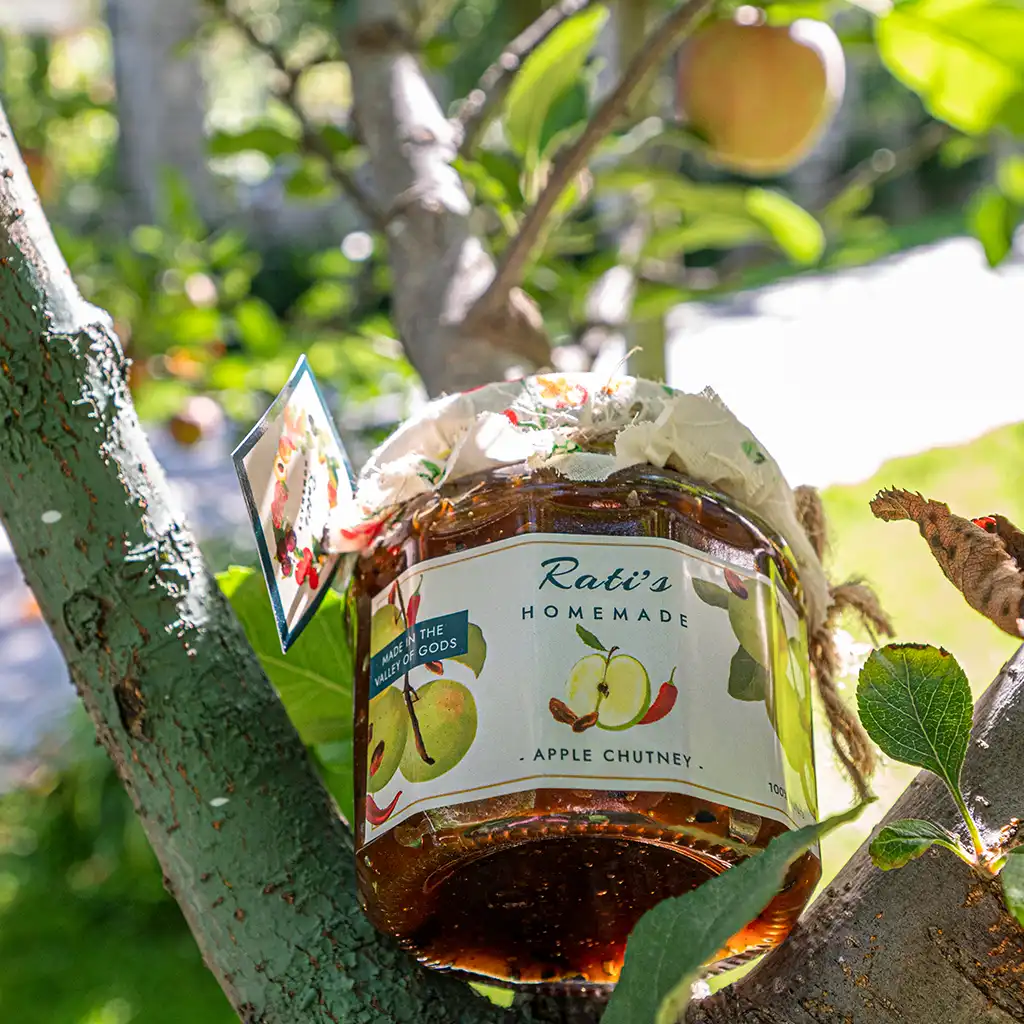 Delicacies
An enterprise of homemade palatable delicacies. Rati ji uses traditional recipes handed down over generations, to make delectable products that are 100% natural, and free of chemicals or artificial coloring & flavors. In a quaint cottage nestled in the Himalayas.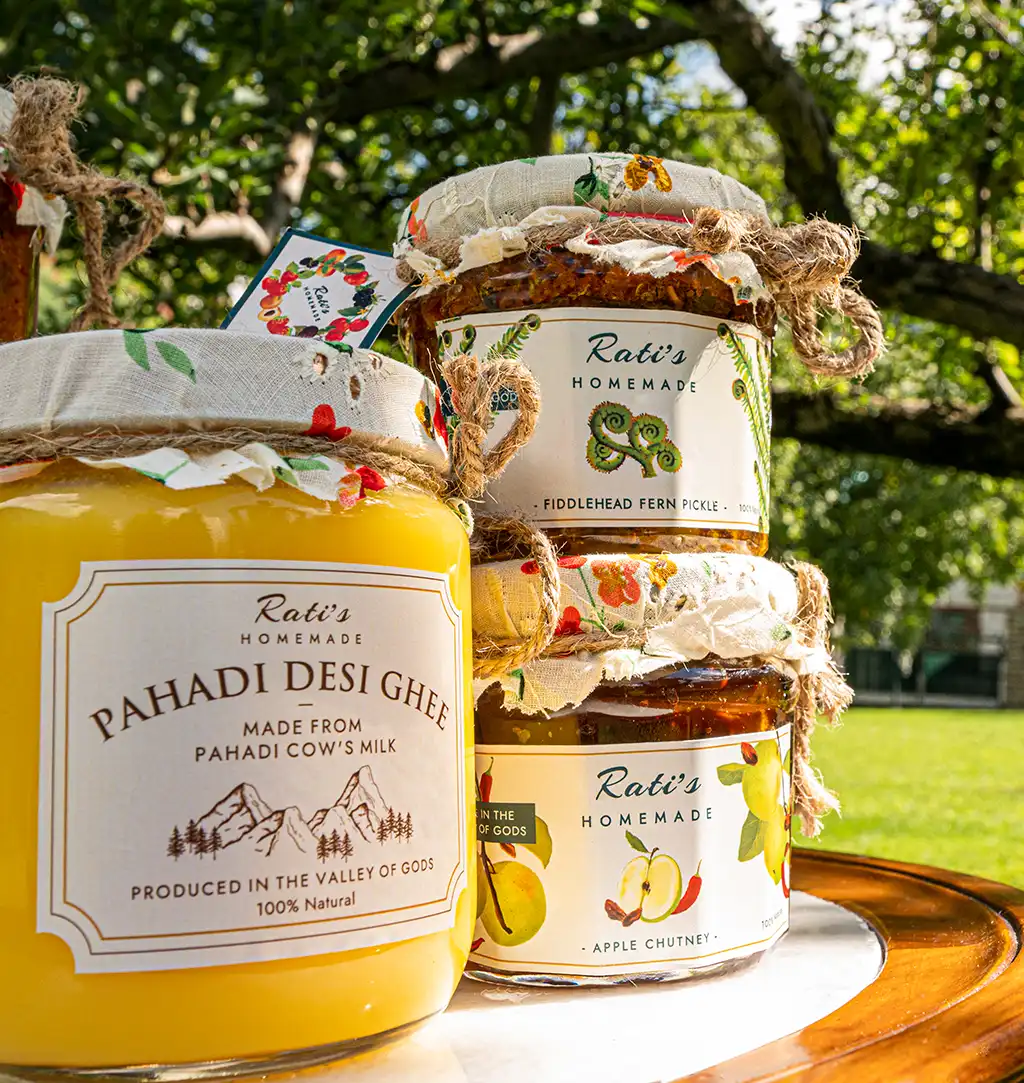 100% Natural with all homegrown Ingredients
Founded in the year of 2015, Rati's Homemade is more of a passion turned into reality and then into a profession. We are a family-run business that indulges itself in preparing 100% natural delicacies. The traditional recipe of homemade pickles and chutney is prepared in the most hygienic location and topped up with love and affection. Taste it to believe it!
Recently added Products
From Rati's Homemade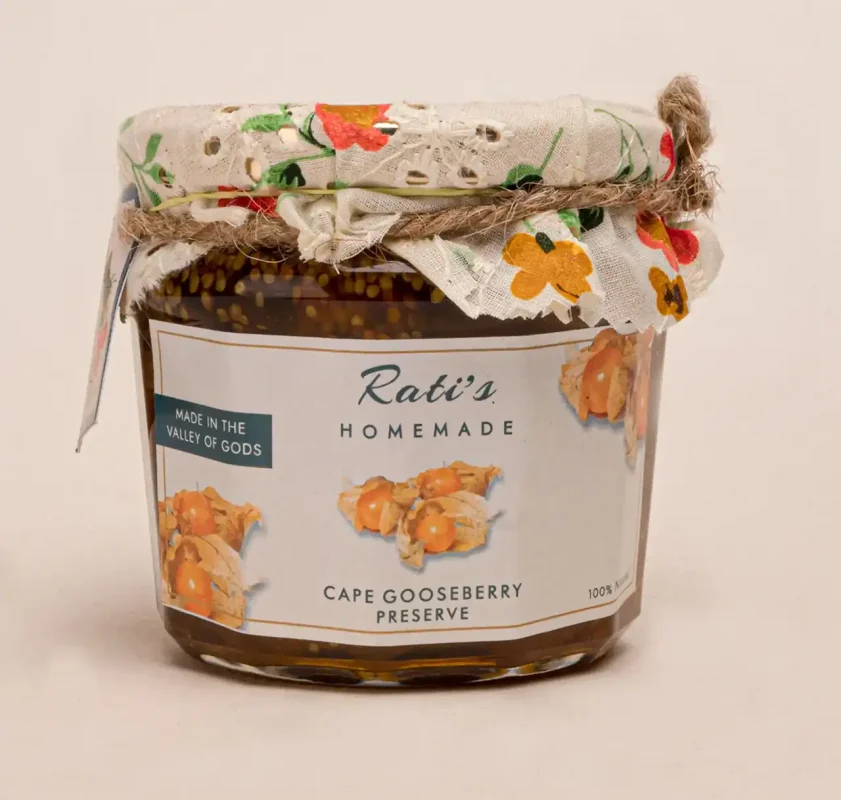 "Currently Sold Out. Please check back later." A chunky "rasbhara" burst of juicy gooseberry goodness. Our Cape Gooseberry Preserve makes a great addition to your breakfast table, whether on toast, or as a flavored, chilled yogurt to ease the advent of summer with its super low-fat content.
How do we prepare
ORGANIC INGREDIENTS
In a quaint cottage nestled in the Himalayas, every batch is homemade and supervised by Rati ji herself, to ensure the highest quality standards.